Real Estate Agents
/ Frank Salt
Main
Frank Salt
Frank Salt Real Estate has established itself over the last 50 years as the leading real estate agency in Malta. They have been dealing with the sale and letting of many residential and commercial properties with strong respect and honesty with the public.
Frank Salt, named after its namesake founder, has their headquarters in St. Julians and regional offices in Gozo, St. Paul's Bay, Balzan, and other towns in Malta. Whether it is for work, tax reasons, personal liking, or retirement, Frank Salt can be the best of help when choosing to relocate in Malta. They have the experience in Malta's real estate to help people make the right decisions in purchasing the property that works best for them.
In terms of what is available, Frank Salt's database features the largest selection of properties that Malta has to offer. Whether it is something big and luxurious like a villa or a penthouse, a standard apartment, or something traditional like a townhouse in, you can rely on Frank Salt to provide the different types of places.
Malta has a great climate, safe environment, and helpful English-speaking population. Plus, there are a lot of benefits for people who want to buy a home in Malta thanks to its tax laws and low cost of living.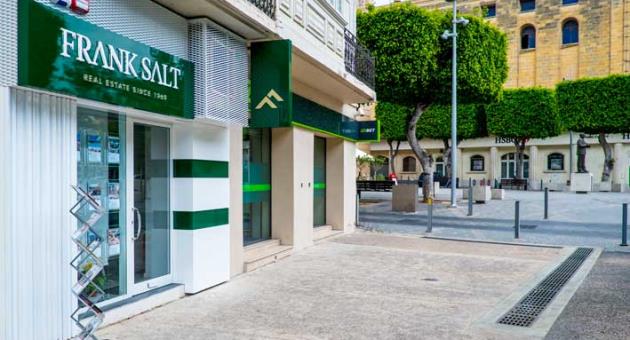 Frank Salt can also help those who are taking part in the Global Residence Program (which started in 2013 for non-EU foreigners) due to their expertise in rental investment opportunities. Malta's St Julian's and Sliema have been successful investment areas recently for their location on the Mediterranean coast that has attracted retirees. Rental property investments give great returns for years with an average rate of 5%. At Frank Salt Real Estate, they have a large selection of rental investment properties from budget apartments to luxury penthouses that make great buy-to-let options with strong capital returns.
Rely on Frank Salt
With a tough choice to decide upon, especially with relocation and finding the right home or office, you can rely on Frank Salt Real Estate. They can help get you the right property to buy or rent to improve your life in Malta and save money. They aim to give clients the right s information for formally taking up residency thanks to up-to-date technology and multiple choices that fit your lifestyle. Malta has a lot to offer economically for everyone and, if you are coming to Malta, Frank Salt is here to help settle you in.