Articles
Bank Financing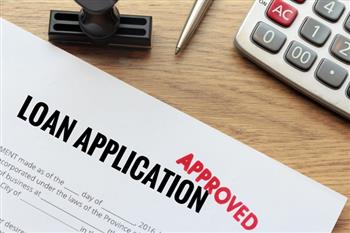 The Republic of Malta is a small island state in the Mediterranean that is a popular destination for retirement in the European Union. Banks come as both offshore and onshore and the country's loan system is a stable one, namely for those who need a loan in buying property.
For those who are purchasing a home in Malta, all Maltese Onshore Commercial Banks will be happy with assisting you in the purchasing of a residence. These banks all have official guidelines to follow to advise homeowners in the process of financing.
The banks that can help in lending are:
HSBC (UK)
Bank of Valletta (Malta)
APS Bank (Malta)
Lombard Bank (Malta)
Volksbank (Germany)
Banif Bank (Portugal)
Here are a few things to note:
Lending Rates - lending rates are usually between 5-6%. For newcomers, the first two years will have an opening offer of 3.75%. Most will also have a rate and a more favourable loan repayment based on the age of retirement, between ages 60 to 65. Banks will lend about four times the declared income of the borrower, while it is usually three times for married couples who work. For documentation, get FSSand pay-slips as proof. Banks will include allowances and over-time as long as that is proven also.
Collateral & Life Policy - With lending amounts being so high, banks will seek collateral from the borrower. This could be the home you are purchasing or something else you can offer with a Special Privilege. Life and House Insurance policies will cover the loan amount pledged. Based on the bank, the borrower won't be allowed to pay off more than a quarter of the annual salary in loan repayments each year. There may be a medical examination before the life policy is passed, so all borrowers should look around for quotes before purchasing. Prices of life insurance will vary based on the type of cover.
Home Insurance - Anyone buying property on the Maltese islands will also need a home insurance policy for the replacement value of the residence if there are any alterations done to it. All banks will need the home's architect's approved evaluation and plans of the home with the Planning Authority's approval stamp on them. Banks will also request a PA Compliance Certificate from the home's architect if there is any renovation to the home or if it is a newly built residence. New homeowners should make sure the property they are buying is qualified under the PA. Banks will not approve the loan is the building is not 100% in line with permits issued.
Properties in Malta are affordable in the economically stable islands of Malta. Getting a loan with local banks requires only hitting the basic necessities by the banks. Financing is simple and thoroughly explained for newcomers who are making their move for a summer paradise for the rest of life.