Articles
Long Term Rental Guide
In the last few years, the Maltese Islands became one of the most popular destinations in Europe. More and more people decide to move to this beautiful island every day, which quickly produced a high demand for affordable Maltese rental properties.
Moving, in general, can seem scary at times, especially if you are considering a destination that you have never visited before. But don't you worry! Here you can find all the useful information, tips, hints and issues to be aware of necessary to make your life easier when it comes to renting your new home, and have it all done smartly and smoothly.
Things to Consider When Looking for a Long-Let Property
1. Agent or DIY
The first thing you have to decide is if you want to manage your rental arrangements on your own, or if you prefer to hire a professional. Setting up everything alone means that most probably you are going to rent an apartment directly from an owner.
| | |
| --- | --- |
| Pros of Using an Agency | Pros of Going Solo |
| 1. Large database of properties at their fingertips | 1. Save Agency Fee |
| 2. Being driven to and from properties which otherwise would be hard to find | |
| 3. Great knowledge of the area - which means useful tips for your move | |
| 4. Knowledge of fair pricing and contract terms | |
2. Where to find a property without an agent
Maltapark and No Agents Please are the most popular options for those who want to deal with the rental procedure without agencies (and agency fees). Yes, it can seem a friendly solution for your wallet, but it usually comes with infinite kinds of headaches, when things don't turn out exactly in the way that you expect them to do. It is possible to find the flat of your dreams visiting these sites, but some of these sites unfortunately have:
- miniature pictures or no pictures at all
- minimal description, sometimes only in Maltese
- property availability is not updated - once they rent out their property they forget to remove it from said sites until it expires on its own.

We also recommend that you join facebook pages that are specified in your nationality (Germans in Malta, Italians in Malta, French in Malta, etc.) These guys have been there, done that, and you will find dozens of useful information explained to you in your own language. You might also get a good recommendation here and there and it will also be useful in helping you get to know new people when you move to Malta.
In case of an emergency, if you still have no place to sleep and you just wish for a room until you find your dream property, these facebook pages are just what you need. They are filled up with posts about available rooms in shared apartments, and at least you can win a few weeks until you make the arrangements for your own, private home.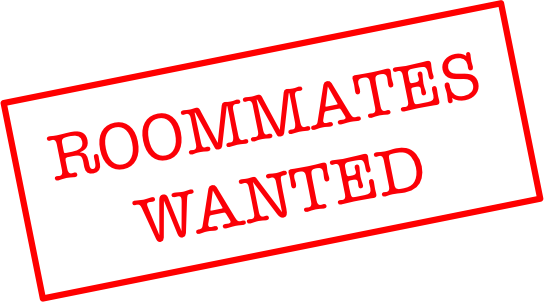 3. Hiring a Professional
On the other hand, your life can be way easier if you hire a professional. These are some reputable real estate agencies in Malta: Remax, Quicklets, 77greatestates, Simon Mamo.
Agencies help hundreds of people every week to find what they are searching for. They will usually pick you up, take you to viewings, take care of all the paperwork, help you to see it through, deal with issues regarding your rental arrangements. The agency fee in most of the cases equals one month's rent, which will be split equally with the landlord. For example, if you rent a property for 800 euros per month, you will pay 400 euros to your agent, and the other 400 Euro will be paid by the landlord.
4. The Process of Working with an Agency
The process starts by visiting multiple agency websites so that you can decide which might be the best fit for you. Next, if you visit the agency, the process might be done extremely fast, instead of continuous phone-calls. Before you go, make a list of 3 different apartments that would cover your expectations. Most probably these will already be rented out since the property market in Malta is so fast. However, this list will guide your estate agent on the kind of property you are looking for.
You will be asked "What kind of property are you searching for?", and you must come up with an answer better than:: "Hmmm, you know, something nice and cheap with a lot of natural light." You should consider:
1. Location: Get a map, make a circle that indicates an area, and hand it to your agent. Simple as that.
2. Number of bedrooms required
3. Budget: Negotiating the price is almost never an option when renting an apartment. Prices can still differ by modernity, location, number of rooms and balconies, furnished and unfurnished.
In 2018 Sliema, San Julians, Swieqi (which are popular central areas) one bedroom apartments monthly fare usually starts at 700 euros, and they can reach as high as 1200-1800 if we speak about two or more bedrooms. If we look at seafront properties we could well be looking at properties above Eur2500 monthly.
If you don't mind being in more remote areas like Bugibba, Birkirkara, Xemxija, Naxxar, Marsaxlokk you can find apartments, or even houses with several bedrooms for 700-1300 euros per month.
Be aware that public transport is not as reliable in Malta as it might be in other countries, which can make your life pretty difficult if you live far from your workplace. Take a 5-minute visit to google maps and check what transport is available in that area.
4. Pets - If you have one, your agent and your landlord must know about it. What can also happen is, that you will need some preferences, or there will be a so-called pet deposit. In case you consider keeping little secrets about having pets be ready for a big argument, losing the total amount of your deposit, and searching for a new place.

5. Other Essential References:
The Deposit: It usually equals the same amount as the monthly rental price. It can be crucial that you understand the importance of the deposit. Long let apartments are in very high demand and it's common that the property that was available in the morning will be taken by the afternoon. The best you can do is to take some cash with you when heading to the agency, in case you are lucky enough to find your place straightaway. Deposit in these situations works as a sort of insurance, that the agent will stop showing the property to other clients since you already "reserved" it by paying the deposit. Owners are also legally bound to reserve the apartment for you if they accept your cash. However, the best way to be sure is by signing a lease agreement.
Utilities: In 90% of the cases utilities (water and electricity) are not included in your monthly rental fee. Usually, the tenant pays an additional amount on a monthly basis with the rent for ex an extra Eur100, depending on the number of people living in the property, and any outstanding balance is settled once the time of the current lease ends or when a bill is sent by the department. TV, Internet and phone are also excluded from your monthly rent.
Inventory: A piece of paper that can protect you from being charged for damages that are not done by you. If your landlord or agent does not have one, make one on your own. You just walk through the property and list any kind of damage with the description or/and photos: cracked tiles, damaged or dirty walls, any other broken item, equipment of kitchen and bathroom, the condition of sheets, walls, floors, windows, furniture. You make sure you listed everything that might not be in perfect condition and you ask your landlord to sign it, stating that he/she is aware of that that damage was present prior your lease started. It does worth the effort.
Termination Clause: Maltese law does now protect tenants from terminating their lease before the official rental termination date in case of emergency. Termination Clause is an additional article that states that if you must leave Malta for personal reasons without returning, you can do so, and you cannot be obligated to pay for the remaining months of your lease. You must give 1-month notice and the only thing you will lose is your deposit.
Read and Understand Your Contract: Google it, ask a professional, do whatever it takes until you fully understand every single word of your tenancy agreement or contract. A good estate agent should be able to explain each clause of a standard lease agreement.

6. The Contract
A contract must include:
1. The precise date of when the lease starts and ends
2. Clarification whether other people can use any part of the property
3. The amount of rental fee, how often and when it should be paid, when it can be increased and by how much
4. A statement whether the contract includes utility bills or extra fees
5. Signatures of you and the landlord (optional witness, usually agent) on each page
6. Full and correct details: name, address, ID number, phone number.
Moving can be stressful, and it always comes with thousands of things to be aware of. For your own protection, It is very important to write down and sign by both parties everything that you pay for or agree about whether it is rental fee, deposit, contract, inventory, pets, utilities etc. Even the smallest things are extremely easy to forget about. If you pay for something you MUST receive a receipt for it, and you have the right to insist on the possession of the receipt. Words will not be enough if a landlord forgets of the payment or agreement. Last but not least, keep the documentation as long as you can, but at least as long as your lease terminates.
Good luck in finding your new home!