Articles
What is a Villa?
Introduction to the topic and the situation in Malta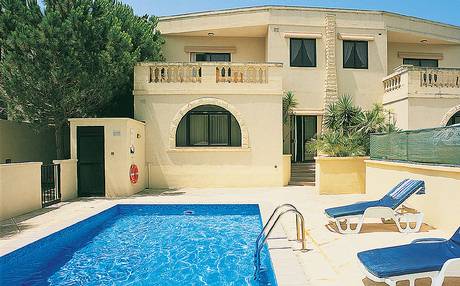 The villa holds a central place in the history of Western Architecture. It captured the idea of a house built away from the city, specifically in rural areas. Even though the form of these structures changed throughout the years, and their location has shifted to suburban or even urban areas, modern designers inherited the same core design and kept a very similar architectural expression.
A few years back, it was clear that the typical Maltese household was much more linked with owning a terraced house, however, due to population growth and other factors which boosted demand, landowners were encouraged to restructure their land into apartments and maisonettes, enabling them to accommodate numerous families.
The Trends
Lately, the housing market is still experiencing this boom, with demand increasing at an unprecedented level. Several factors such as the low level of interest rates, make it much more affordable for the Maltese to borrow money from financial institutions with the mindset of owning the accommodation in the future. On the other hand, landlords find it even more attractive to invest and meet the ever-growing demand by renting their property.

Defining a Villa
It is ideal to define a villa in terms of size, location, price range and other factors such as architectural design. Villas are larger homes, usually constructed on two storeys or more. They are known for possessing luxurious as well as classy living rooms, modular kitchen spaces as well as a sizeable dining area.
Generally, they contain a minimum of three bedrooms, two of which accommodate more than one individual, one bathroom and an en-suite. Other features/commodities may include;
Under-floor heating
Fireplace area
Marble accessories
Intelligent lighting systems
Fitted carpets
Indoor pools
Conservatories as well as
Exceptional air-conditioning systems.
Locality and Area
Locality is one of the most influential factors when it comes to determining the value of dwellings. Before going into more detail about prices, one must be notified that as with other residences, there happen to be villas which were designed back in the 1960s and 70s that were abandoned and are not yet renovated. Thus, this could be an alternative option for buyers.
As occurred in other property markets, the villa market registered a rise in prices of approximately 44% between 2013 and 2016, which in money terms translates to a half a million increase from an average price level of €1.1 million to €1.59 million.
Prices of Villas in Malta
Nowadays, to own a villa, it will cost the buyer a minimum of €700,000 in Gozo, whereas in the South of Malta you will have to pay a price closer to €800,000. In fact, in Marsaxlokk and Marsascala (two-bathroom, three-bedroom) fully detached villas with a plot size of roughly 200m2 are currently being sold at the €750,000 benchmark.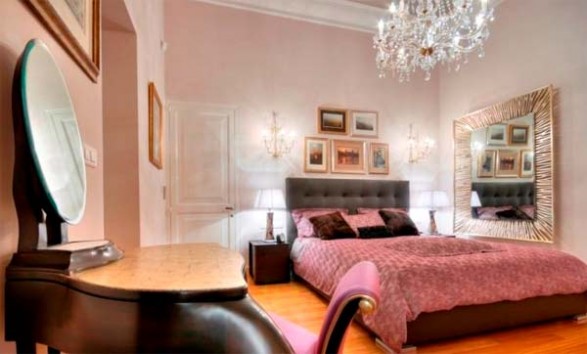 On the other hand, semi-detached villas carry with them a slightly higher price tag, varying from €850,000 in Marsascala to €1m in Zurrieq, Safi and Santa Lucia areas. Obviously, these prices reflect a distinction in the plot size, number of rooms (including bathrooms and bedrooms) and other factors. In fact, sellers whose villas range from an area of 500m2 up to 1000m2 in the Southern region, demand prices which range from €1.3m to €1.6m for both semi and fully detached villas.
One should expect a higher average listing price in the Sliema and the surrounding region. This is mainly due to the fact that it takes in the coastal areas located in the central-eastern part of Malta in which land development is currently at its peak. Also, another major influence on prices has certainly been the number of luxury units that are located in nearby towns such as Madliena, St. Julian's and Portomaso.
Further to the central part of Malta, one may find villas in Attard, Naxxar as well as Rabat. Other sought-after areas include Pembroke, Ta' Xbiex, Kappara and Mosta in which the average asking price exceeds €1m. Despite such a high cost, when compared to both the Sliema and North areas, prices in the central region are considered to be quite reasonable.
Conclusion
A few years back, architects used to estimate the value of property depending on the region and the area which they cover. For instance, according to regional statistics which date back to 2016, a property in Gozo was valued at €1,720/m2 while localities within the Southern region carried a price tag of €1,260/m2, again proving that the cheapest properties belong in that area.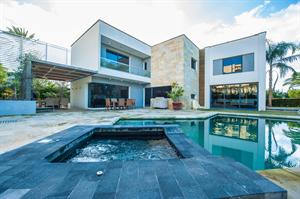 The most valuable sectors were those of the Northern region and the Grand Harbour, costing buyers an estimated sum of €2,600 and €2,000 per square metre, respectively. For those who weren't willing to spend as much, it was more ideal to settle in Northwest areas.
However, this process is to an extent considered outdated as other factors (such as the ability to build additional storeys) became more influential on the price. Despite all this, prices of villas remain high mainly because of the amount of land that they cover in addition to the high-quality finishes generally found in properties of such standards.
To conclude, the current boom in the housing market, especially in certain localities, (brought about by factors such as the availability of mortgages and higher disposable income) is leaving property searchers no other options but to search for alternative plot elsewhere. Thus, this helps to boost demand for larger properties with pools in emerging markets such as Mellieha, San Pawl tat-Targa and Madliena.
Take a look at villas to rent and villas for sale in Malta