Real Estate Agents
/ Malta Park Real Estate
Estate Agents
Malta Park Real Estate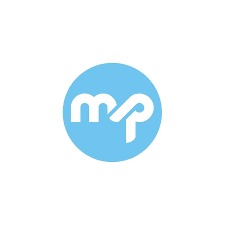 When it comes to selling and buying, people always want to choose a trusted and reputable name, a name that offers the best. Are you looking for a unique platform that provides everything under a single banner? Do you have a car and want to sell it without involving any third party agent? Are you looking for a used car at a reasonable rate? No matter what you are selling or buying, MaltaPark.com is the first name that must pop up in your mind when it comes to marketing and buying goods.
What is MaltaPark.com?
MaltaPark.com is an online store that deals in selling and buying almost everything that you are ever going to need in your daily life. Either you are looking for a small toy or a heavy duty vehicle for your professional use, they are offering all on MaltaPark.com.
They have different categories for different items, and you can look for your desired item in the respective category. Either you want to buy something or want to list your used item for sale, you need to log in to MaltaPark.com, and your deal will be done in no time.
How Does MaltaPark.com Work?
The business model of MaltaPark.com is pretty simple, like any other marketplace. They are offering a complete platform for both sellers and buyers. Once you are logged on in your profile, either you can list your items for sale in the related category, or you can look for your desired item in the relevant category.
Both sellers and buyers can use this marketplace to buy and sell things. MaltaPark.com is not just about items and electronics, but they are also providing fantastic opportunities in the field of job placement and real estate.
What is Unique in MaltaPark.com?
Most of the marketplace sites in the online world are dealing in electronics and other essential items of daily life, but MaltaPark.com is a great pick for real estate deals too. You can find the best real estate deals here and get started with your new property has never been easier before.
Real Estate Listings
Involving a real estate agent is a more straightforward solution, but this can cost you a handsome piece of your budget. Finding a great property in your desired location is always going to be hard if you are new in the town. But with MaltaPark.com, finding the best real estate deal feels like a cup of tea. You just need to search for your desired area, and all the available properties will be on your screen.
Either you want to sell or buy a property, MaltaPark.com not only provides legit real estate listings but you can also find houses and flats for holiday or short term stay.
Job Listings
If you want to avoid long recruitment hunt, list your job details on MaltaPark.com and let the right candidate contact you. This marketplace has made hiring simple.
Who can use MaltaPark.com?
This is a general marketplace, and if you are looking for anything to buy or sell in Malta, this site is for you. The main goal of MaltaPark.com is to provide a safe marketplace for the public of Malta, and almost anyone can use it for selling and buying stuff or services.