Real Estate Agents
/ Sara Grech
Estate Agents
Sara Grech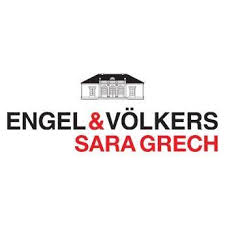 If you are looking for an ideal location to settle after your retirement, Malta can be the perfect home for you. But for the foreigners, choosing a suitable property can be a real issue. In this scenario, real estate agents prove to be the best option to buy any commercial or residential property in Malta.
The overall environment of Malta is the greatest attraction for foreigners, and the stable economy of this ideal country promises better opportunities for the investments.
Read more about the top Real Estate Agents in Malta

There are a lot of active real estate agents that are helping foreigners in their property deals. When it comes to choosing the right real estate agent for a property deal in Malta, we proudly present Engel & Volkers Sara Grech.
Sara Grech is one of the most well-known names in the real estate market of Malta. For the last few years, Sara Grech has landed many international leading brands as their clients. Their success formula is pretty simple as Sara Grech believes in landing the best property deals for the respected clients.
With the 30 years of services in Malta real estate market, they have become one of the top leading brands for property deals in Malta.
Engel & Volkers Sara Grech

When it comes to leading the market, they are ready to push boundaries, and their collaboration with Engel & Volkers is proof of their vision. By joining their forces with one of the pioneer real estate companies in Malta, Sara Grech has become the ultimate choice of foreigners who are looking for commercial or residential properties in Malta.
They have taken the real estate market of Malta to a whole new level with premium services for foreigner investors. Their reparation is based on their 30 years of experience and a lot of successful deals.
Wide Range of Services by Engel & Volkers Sara Grech
Engel & Volkers Sara Grech is not only involved in the property market of Malta, but for the last few years, they have expanded their area of interest to yachting-brokerage sector. The main focus of their franchise is to help the elite class in buying or selling their luxurious yachts, and they can help you in all matters regarding the yachts in Malta.
Successful Portfolio in Real Estate Sector
Engel & Volkers Sara Grech is currently dealing in all type of luxurious aspects of foreign investments like buying and selling yachts or aircraft and renting or buying properties in Malta. They are presently based in more than 700 locations all over the world. Sara Grech is an international firm that is currently operating from more than 35 countries.

If you are looking for a reputable and trusted name for investment in Malta real estate sector, Engel & Volkers Sara Grech can be the perfect real estate company for you. If you want a secure deal of real estate properties in Malta, get in touch with Engel & Volkers Sara Grech, and when it comes to privacy and secrecy of your contracts, they are the best in town.